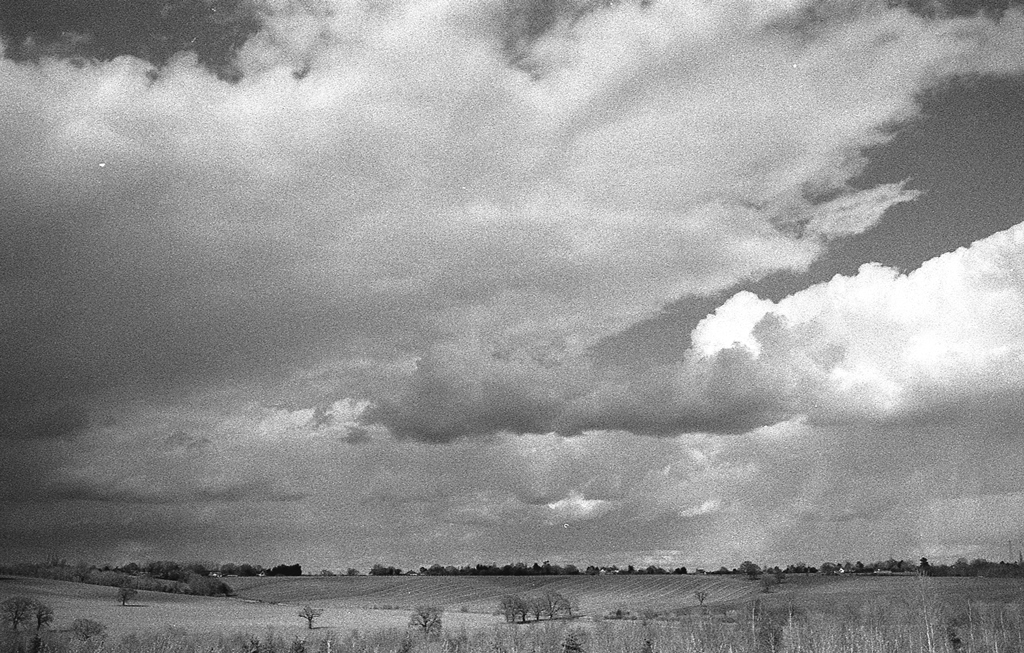 The sky above the Essex earth, light of passing moments that illuminates the fertile land. 
The light, the light, the glorious clouds that sail across the sea of sky, 
The sky that shimmered through Constable's hand and Gainsborough's flashing brush. 
We are a nation bound by sea but unbound by the urge to look beyond this tiny sceptered isle, 
We are a nation of ships and men who sail the mighty oceans that wash, exhausted, upon the shores of mysterious distant lands. 
The ships of men and vaporous clouds, the heroic men that sail the world, through sea and sky they navigate the glittering emerald globe. 
This land, this sky where the lark ascends in spirals ever-rising, higher and higher into the light until his trilling song does fade into silver'd silence, 
and the light that passes overhead casts dark shadows that march across the rolling fields; 
augurs, perhaps, of the time and tide that waits, unknown, beyond the far horizon. 
Sail on, sail on, oh mighty clouds, sail on for ever more.