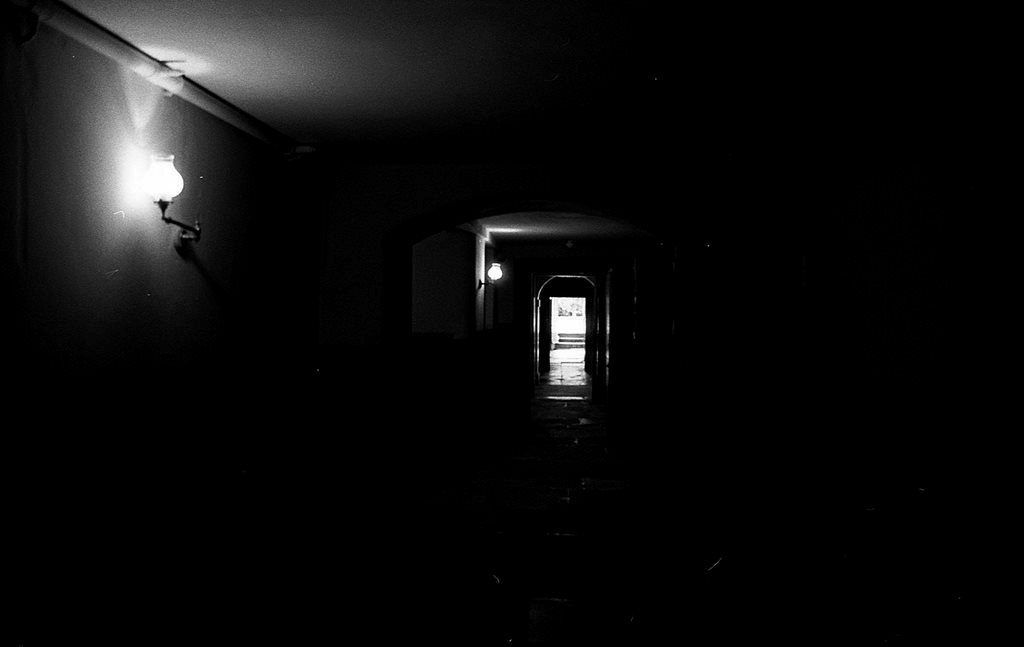 We are inside, looking out.
We are in darkness, we want the light.
In the distance, a glimmer; the door of perception is open, walk – don't run.
Cold steel and primate genes to keep the lights on, we invent, we survive.
Keep busy, keep moving, create, repair, do it again and again, keep busy,
Take a picture, make a souvenir, do it again and send it to a friend,
Keep talking, keep walking, keep laughing at fools.
Watch the dark, look for the light,
Walk – don't run.