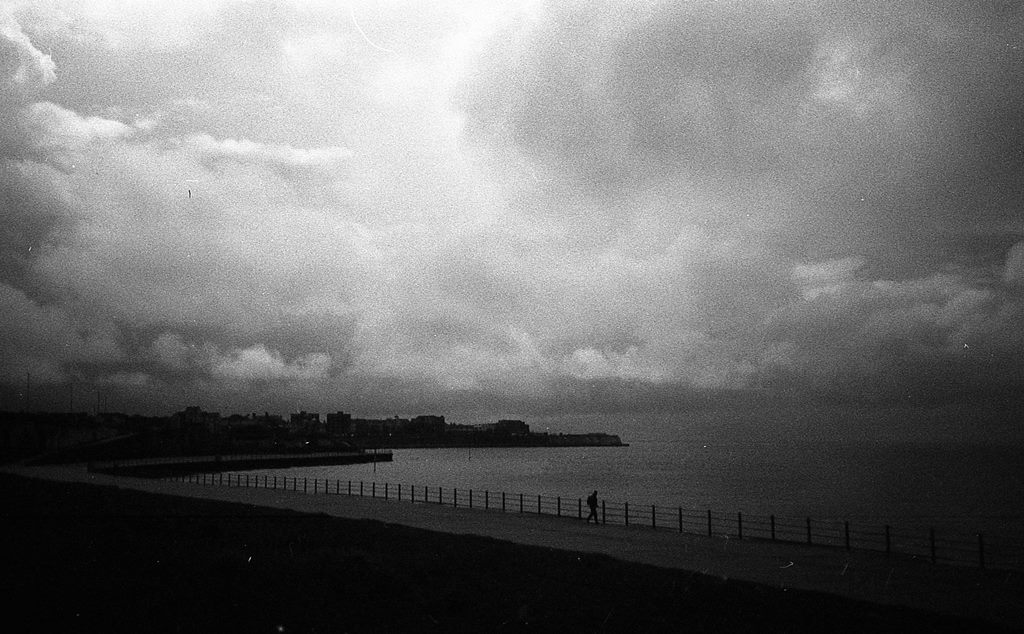 Under the dark of a sky full of rain we walk into the mystic, you and I.
There is nothing above and nothing below, there is only the here, where we are.
You and I.
Watching the light disappear, watching the lonely souls walking, we are here, you and I.
The sea and the sky meet out on the ledge where the sun will fall and the light will die, we watch it all, you and I.
Look at the light that you can only just see, laugh at the sky and sing with the sea, just a kiss from the rain, just a kiss, just a kiss…
All the ships, all the birds, all the souls of the sea, songs that float above the wind and tumultuous waves, to the eternal turning of time, we leave, you and I.