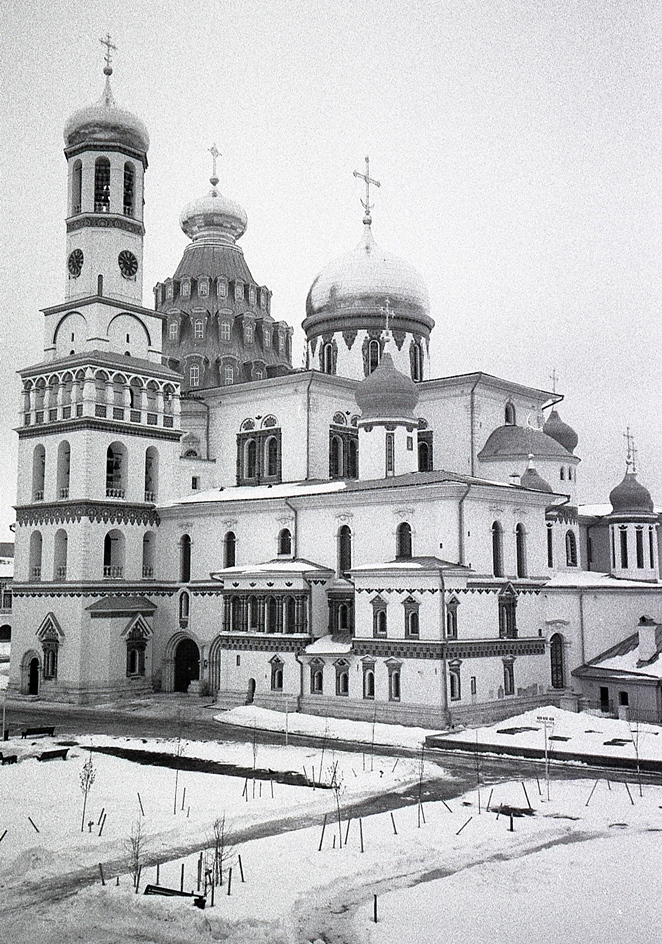 We are such stuff
As dreams are made on, and our little life
Is rounded with a sleep.
The nightmare of the Brutalists is anything that isn't made of concrete, has curves and decorations and exists for beauty. Something like this, perhaps.
Here is the Cathedral of the Resurrection of the Monastery of Новоиерусалимский монастырь – Novoiyerusalimsky Monastery, or New Jerusalem, in the town of Istra, about twenty miles from Moscow. It was almost totally destroyed by the Nazis in 1941 but has now been fully restored at enormous cost and it is an incredible restoration. The work carried out by Russian, British and French craftsmen with rare skills is staggering, the beauty of the completed Cathedral is jaw-dropping. The Monastery was originally built in the 17th century and it was intended to be the Russian version of the Church of the Holy Sepulchre in Jerusalem, inside there is even a beautiful version of the Edicule.
Had this partly destroyed building been in London it would have been demolished and lost forever. The site would then have been used to build some ugly excrescence made of concrete because that's progress and architects are the designers of our future and the future is made of concrete, glass and shiny things that are the new utopia.
Or maybe not.
This photograph was taken on a freezing winter day when the temperature was -10c but the light was quite beautiful, in a melancholy way. The camera was an Olympus XA3 with Kentmere 400 film, developed in Ilford Microphen.