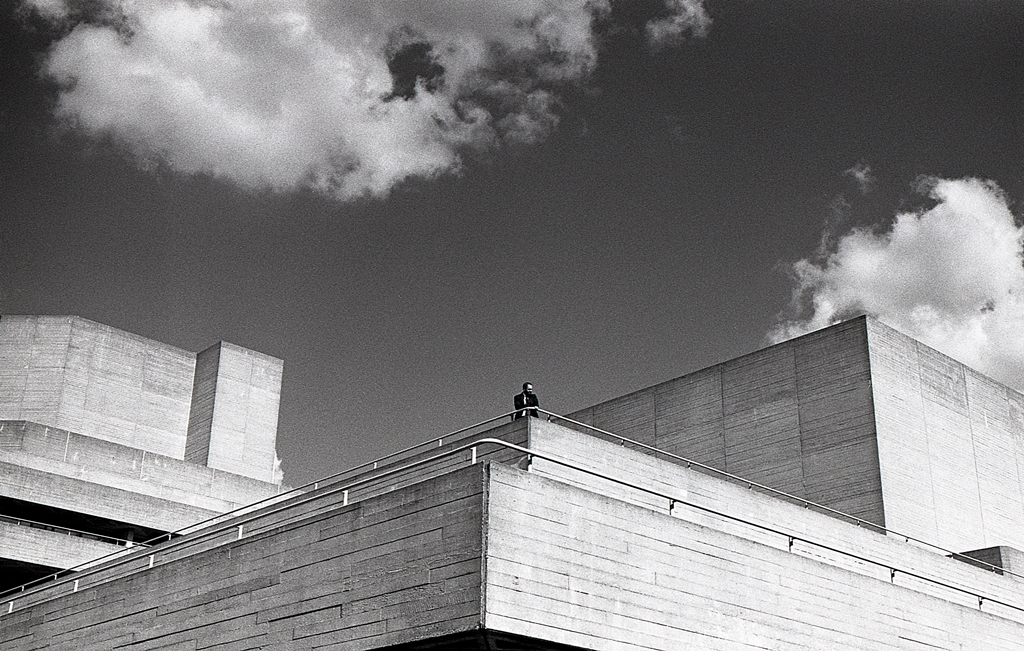 All the world's a stage,
And all the men and women merely players;
Who is writing your play and who is directing you?
Write your own script and perform it on your own stage, don't just repeat the lines you've been fed by people who would pull your strings and make you dance.
This is the National Theatre in London. Designed by Denys Lasdun and constructed from raw concrete – béton brut in French. It is a Brutalist building not only in material – béton brut – but also in appearance and intention. It is brutal on the eye and the soul in that it is designed and built with minimal decorative enrichment because humans are only part of the machine that is modern architecture. It is functional, utilitarian and bereft of humanity, as are the architects who design such inhumane carbuncles.